Exterior Car Cleaning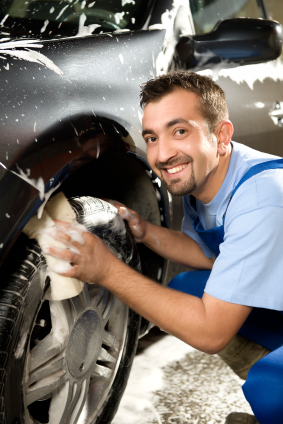 The paint is the most visible and exposed part of the vehicle, constantly abused by the rain, UV rays, bugs, tar, asphalt and all other elements. All these contribute to oxidation, swirl marks, and all other paint imperfections that can be very expensive to repair if you neglect to take care of it. In this section, we will discuss different techniques and products that you can use to prevent that from happening.
Other parts like the Headlights, Trim and Molding, Windows, and the convertible top (if you drive a convertible) also needs some TLC! Don't worry we've got that covered here as well.
The list below is arranged sequentially for easy reference. We've also included water saving techniques like the waterless car wash and the optimum no rinse wash, both are highly recommended if you live in a city with water restrictions or you just want to be green and save water yet still keep your ride looking sharp.
Car Cleaning and Detailing
Scratch Repair
Other Topics