Meguiar's NXT Generation Tech Wax 2.0 Review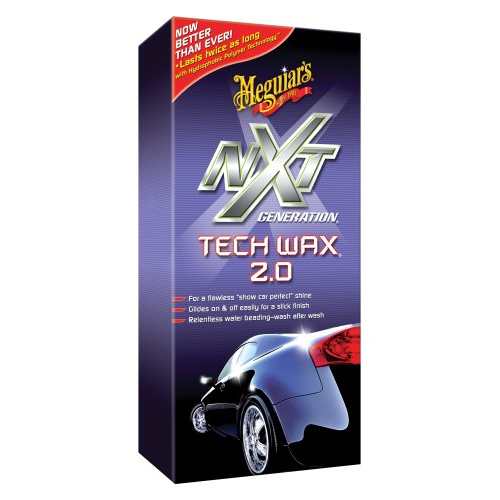 The Meguiar's NXT Tech Wax 2.0 is a synthetic sealant and does not incorporate natural Carnauba, but instead it relies mainly on polymer technology to give both shine and protection on the paint.
A majority of consumers, some of which are professional detailers, loved how easily this stuff goes on and off with minimal streaks and leaves a smooth finish afterwards.
However, there were mixed reviews with the quality of the shine and how well it hides swirls, a majority though agreed that this isn't the most durable wax in the market.
Whether or not this is the right wax for your vehicle will depend on the color of your vehicle, if you like a more reflective synthetic shine and if you are willing to spend just a bit more for a wax.
Here are a few things you need to know about the Tech Wax before you buy one.
Read the rest of the Meguiar's NXT Generation Tech Wax 2.0 Review below…
Important Note: Before applying wax or sealant be sure you've prepped the paint, doing this gives you a clean surface for the wax or sealant to bond to and this will maximize the protection it gives, your car will also have a better shine. If you haven't read our guides on how to wash, clay and polish, please take the time to do so, it takes a bit more effort but it will be worth it in the end.
Table of Contents
(click the title to jump ahead!)
Features of Meguiar's NXT Generation Tech Wax 2.0
Synthetic nature, but all ingredients and the mixture have been thoroughly tested in the lab
The powdery remnants proprietary to other liquid waxes have been eliminated
Acts as potent shielding agent against ultraviolet rays
Capable of hiding light scratches and swirl marks
Durability & Protection
Several factors will determine it's durability – humidity, ambient temperature, how often it rains and if you've allowed this product to cure properly. For instance, should you live in a city were humidity levels are low this wax can last a couple of months. But in areas with high humidity, it may only last a few weeks and may need frequent re-application to maintain that layer of protection. Durability can also suffer if you wash your vehicle more frequently.
Ease of Application
This product can be applied by hand or by using a machine like the porter cable. For the best results with hand application, use a foam applicator and spread it in a very small circular motion on a straight line as you will see in the video below, avoid applying in a big circular motion at this can cause visible swirl marks. You don't need to use a lot of this product to be effective, remember use very thin coats, this will save you on the product in the long run and make it easier to wipe off afterwards.
To get the best results, inspect your car's surface before application. If you feel contaminants on the surface you'll have to clay it, if there are visible swirl marks you will need to polish it. Important thing that the surface is clean and prepped well as the experts in Meguiars would often mention.
With regards to the perfect environment to apply the wax coating, any place with less sunlight and cooler temperatures will do. Hot temperatures tend to speed up the drying process and you may have a hard time buffing and wiping the wax off the car.
Ease of Removal
Allow 20 minutes for the NXT 2.0 to dry to a haze and dry up prior to removal, if you fail to do so, you might have a hard time buffing this stuff off and may result into some streaking. It is best to use a microfiber towel or any lint free towel for product removal.
Like what I said in the previous section, use very thin coats, avoid the temptation of putting too much on the applicator believing that you'll get more protection by adding more, it'll just waste the product and very though to remove afterwards.
Gloss
The quality of gloss will totally depend on the prep work done on the paint, make sure that you clay and polish the paint prior to application. This is necessary for the polymers to bond well with the clear coat giving the best possible shine. This product does a good job in filling up light swirl marks, don't expect miracles though on heavy swirls as it does not contain any cleaners or polish at all.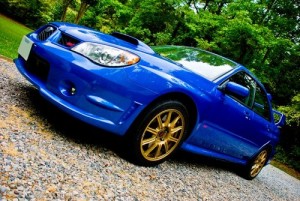 All photos are from Amazon.com customers.
Owners of red, silver and blue cars got the best results, while it did resulted in some streaking on black vehicles. Just remember use only thin coats. Since this is a synthetic product, do not expect to get a "wet look" rather you'll be getting a more sharp and reflective finish. If you want that carnauba shine to go along with a mirror shine then add another layer of carnauba wax on top of this.
Pro & Cons
Pros
Being a mainstream product that you'll always see during car shows and events, there were a lot of reviews.  A majority of them were positive. Consumers love how this product is easy to apply and buff off leaving a good if not a great shine on their vehicles. As an added bonus, it does not attract dust which cuts down dusting time. And the fact that you only need thin coats, means that you'll use each bottle longer.
What you will notice after several coats have been applied is that the shine becomes increasingly deeper every single time. That is probably the primary reason for the effectiveness of its shielding and the need to apply smaller quantities of liquid wax to attain potent results.
Cons
Despite the number of positive reviews, this product isn't without it's critics. It can be difficult to gauge a product were there when there are people who really love it and others really hating it. If you are confused by the contrasting reviews, you will need to understand several factors that will determine the success or failure of this product will depend on properly prepping the paint, applying thin coats, and giving it time to dry before removing.
If you own a black, red, blue or silver car, love the reflective shine of a synthetic sealant, and don't mind spending a little for a wax then give the NXT Tech Wax a look. If you prioritize durability over anything else you may want to keep looking.
Customer Reviews
Despite a lot of positive reviews, there were still some bad reviews which pulled the overall rating down a bit. This can make it confusing but we've laid it out for you in detail in the pros and cons section.
Price
Some folks may find this product a bit too expensive for their taste, but if you look at competing brands like zaino or klasse, it is cheaper. Click here to find out the latest price in Amazon were it is eligible for FREE SHIPPING if you enroll in their Amazon Prime program.
Conclusion
The NXT 2.0 is a good choice for car owners who want to have a sharp mirror finish on their vehicles, if you happen to own a red, blue, silver or even a black automobile, this will be a good choice. Price might be a discouraging factor but because it needs only a little to be effective a single container will last you quite a long time.