How to Clean Leather
Before we get started please refer to the tools required for cleaning and conditioning leather for product suggestions.
Cleaning and conditioning are the two basic steps you need to do periodically to maintain your leather seats and upholstery in good condition. Leather has natural oils that can dry up over time if not taken cared off. Dust, UV rays from the sun, oils and sweat from our skin are the main culprits that do a lot of damage on leather.
Make sure to vacuum first to take off loose dirt before applying any cleaner or conditioner. For more information please check the Car Interior Cleaning guide.
Get a good pair of gloves when cleaning the interior so you don't get the oils from your hands on the leather.
How Often Should I Clean?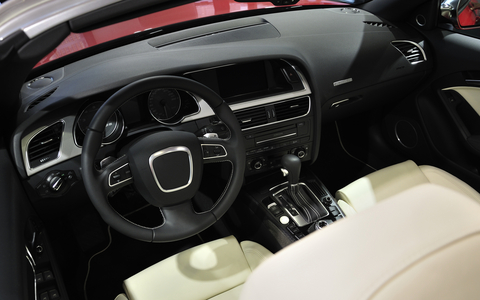 It depends on how dirty it gets, for maintenance purposes you can this at least two times a year. Do it more often if it gets soiled easily, e.g. if you have a beige or light colored interior.
Cleaning and Conditioning
Spray some cleaner on the leather then lightly agitate with a cleaning brush or a microfiber applicator pad. Carefully work on the seams as well and wipe off excess cleaner (if any) with a microfiber towel.
Pour a small amount of leather conditioner, then gently rub it on the leather. Buff excess conditioner for
Work this 2 step cleaning and conditioning process on section at a time.
How to Clean a Leather Wrapped Steering Wheel
Instead of spraying cleaner directly on the steering wheel, spray it on the foam applicator then rub the steering wheel, working the cleaner to take off the dirt and oils that has built up over time. Follow that up by applying leather conditioner.
Follow these simple steps in the rest of the leather upholstery to keep your it in great shape for many years to come.